Product Description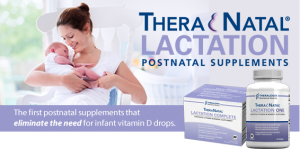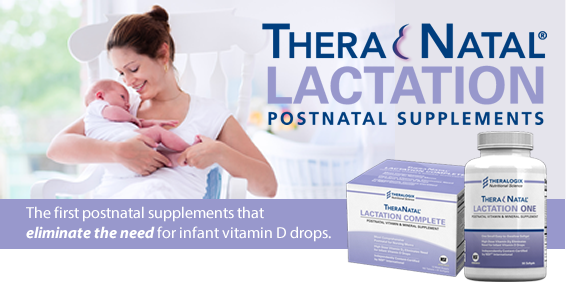 TheraNatal Lactation Complete Postnatal Vitamin Supplement with Vitamin D + DHA + Choline (91 Day Supply) by Theralogix

The most comprehensive postnatal (2 tablets + 1 softgel) to meet the unique nutrient needs of both mom and baby during breastfeeding.*

Eliminates the need for infant vitamin D drops. Contains enough vitamin D for both baby and mom.*

Contains omega-3 DHA, biotin, choline plus other important vitamins and minerals.

Dye-free, gluten-free, dairy-free

Independently tested and certified by NSF® International.
Nutrition tips from Theralogix.
Now infants can get
all their vitamin D
from their mothers' milk;
no drops needed with
our sponsor's
TheraNatal Lactation Complete
by THERALOGIX. Use PRC code "KELLY" for a special discount!