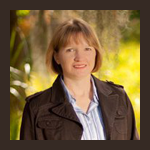 You are invited to a KellyMom Meetup!
Live music and families and breastfeeding/parenting talk– who's in? Bring the whole family (including babies & kids) or come on your own.
Meet Kelly, connect with other parents, and have a good time at one of our favorite local live music venues, The Ale & the Witch, in St. Petersburg, FL.
Now infants can get
all their vitamin D
from their mothers' milk;
no drops needed with
our sponsor's
TheraNatal Lactation Complete
by THERALOGIX. Use PRC code "KELLY" for a special discount!
We will be meeting where the live music is happening – upstairs and inside, at the Den Stage. Hope to see you there!
Details:
The Ale and the Witch in wonderful downtown St Petersburg (Florida).
111 2nd Ave NE Saint Petersburg, FL 33701
Saturday January 16, 4:00-6:00PM
Here's the link to the Facebook event: KellyMom Live Meetup!